Helios Chiropractic Reviews
What Our Subang Jaya Patients Say
At Helios Chiropractic we love when patients share with us their feedback and comments after chiropractic care. Please read our patient testimonials below to see what other people have achieved through their tailored treatment plans with us. Share your stories too! Click here to send us your feedback so that we can help to spread the word about the benefits of natural Helios Chiropractic care. For more information, or to schedule an appointment contact us today.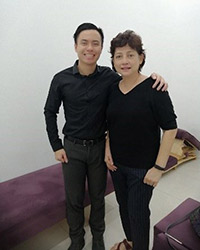 Pain Free!
I was having sciatica pain on my left leg for almost two years. Prior to my treatment with Dr Kit I went for traction and physiotherapy and Chinese sinseh for urut, nothing works. Till I came to Dr Kit and under his care for one and the half years of treatment, I am pain free now. I can now go back to my regular exercise, walking in the park and walking on the treadmill in the gym.
– Julie K.


Improved Sleep and Well-Being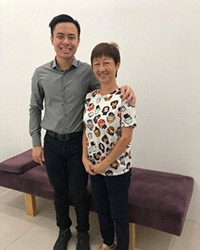 This is NOT a Sponsored post. I have known Dr. Chen since 2016 when i fell and hurt my knee badly. I was at the A&E of a local hospital where an X-Ray was taken and was referred to an Orthopaedic Specialist. All he said was no bones broken and was lucky knee cap not affected. Gave me Panadol and asked me to go home and heal by itself. I left but was in great pain and i immediately look up for the nearest Chiropractic centre. That's where I met Dr. Chen and after seeing my X-Ray and consultation he says that he's confident that my knee will be healed thru Chiropractic. And true enough within the first month i can see vast improvement with swelling, pain, walking all improved. Dr. Chen took care of my knee together with my other problems of lower back pain and also shoulder and neck problems. Dr. Chen is a very caring and easy going Chiropractor. His bedside manners are top notch and he treats each and every one of his patients with love and care especially the elderly ones. My husband also started to seek treatment from him after seeing my improvement. Chiropractic treatment is definitely a good choice of treatment of all types of pain relating to our body aside from operation. It also improves sleep and our well being too.
– Annie L.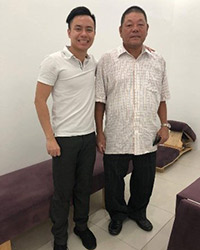 Knowledgeable and Friendly
My father has been seeing Dr Chen for over a year now and his knee has improved so much since. I am leaving this review on his behalf as he doesn't have a Facebook account but he wants me to tell everyone that Dr Chen is very knowledgeable & friendly and if you are looking for a chiro this is the place to go.
– Chooi Kin Seong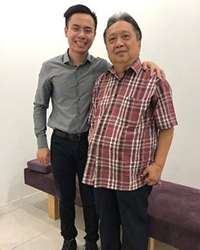 Highly Recommend
I have been under the care of Dr. Chen since 2016. I used to have very bad lower back pain. After 8 months of treatment I now have very little pain and at time none. I am now under a maintenance program which I see him every Thursday for him to check on my muscle and bones which he will a line all according. He is very passionate on his treatment. I will highly recommend to anyone who requires chiropractic treatments.
– Danny G.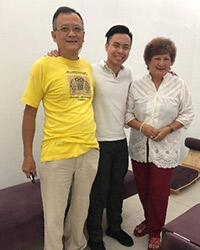 Healing
My husband & I have been under Kit's care for the past 2 years. As d nature of d treatment is for d body to heal itself d process has been slow but nevertheless improving. We r however must better now than when we first started as treatment addresses d root cause n not symptoms. Over time we r hopeful to be completely healed.
– Angeline L. & Chong M.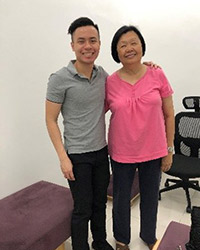 Better Posture
Dr. Chen helped me out 2 years ago when I suffered from a pinched nerve. Now I still go to him for maintenance to keep my spine healthy. I walk better now and have a better posture too.
– Chew Swee Leng


5 Star
First visited Dr Chen with slipped discs. After months of treatment my slipped discs is no longer visible in my x ray scans. Before his care, I went to a well-known hospital that gave me pills that didn't work, and i could barely walk 15 mins without stopping for rest. I can only say Thank You Dr, 5 star is well deserved.
– Cherish V.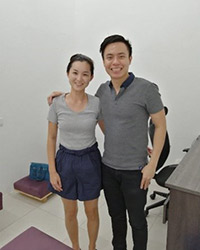 Very Good Chiropractor
I'm able to sit and sleep well and continue with my daily active life style now. The back ache was so bad. After only few visits, I'm all good. Thanks Dr Chen for your miracle hands. A very good chiropractor and highly recommend.
– Yee Sok L.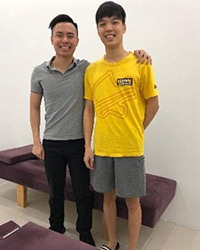 Recovered
I had a sport injury on my elbow and a slight misalignment on my neck and spine. After going through treatment, my injuries have recovered and I feel less tensed on my back!
– Ankin N.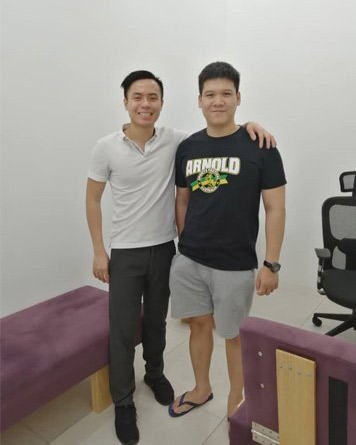 Great Improvement
My girlfriend came here for her slipped disc and after seeing great improvement on her, I've also decided to sign a package with Dr Chen. He has helped in day to day body maintenance like stiff shoulder from bad seating posture, sore lower back and etc. Definitely would recommend Dr Chen for anyone and everyone.
– Lucas C.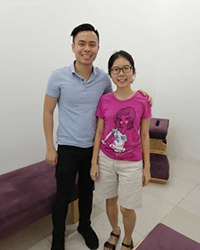 Kind and Polite
I had scoliosis. My condition has improved after treatment under Helios. I feel that it is easier to stand straight, and my appearance looks better too. Dr Chen is always kind and polite. Highly recommend this treatment to anyone who needs it.
– Low Yee X.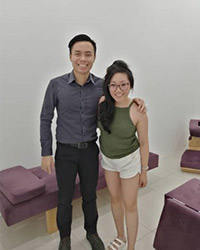 Helped a Lot
Had some condition with my spine that might affect the reproductive system. After consulting and under Dr Chen's care and treatment, it has helped me a lot and now I am still under his care for long term maintenance. Do not need to spend extra for massage. Muscles are more relaxed.
– Elaine O.


Patient and Caring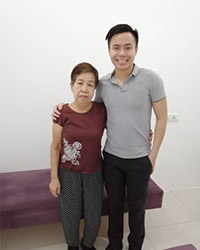 We find the new office offers warm, supportive yet simple ambiance. Well designed, environmental friendly and clean.
The Chiropractor Dr Chen is attentive, patience and caring to his patients. He found where the patient was injured. He has been able to first stabilized my mum's back. Btw, my mum felt relief immediate after Dr Chen applying gentle pressure on her neck and when her body was adjusted.
Helios service is good. Dr Chen would not let his patients to wait for long queue. He would always pay respect and prioritised the senior citizens.
– Wendy H.

Helios Chiropractic Reviews | 03-8011 2400