Chiropractic Massage Therapy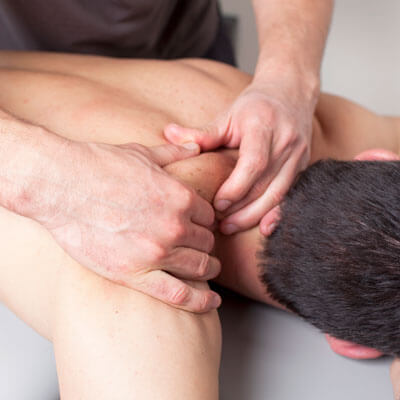 Our muscles tend to tense up and spasm during injury or illness. This can cause swelling and inflammation to the joints affected. When there is major tension in the joints that need to be corrected, usually the muscles need to loosen up and relax before chiropractic treatment is performed. To decrease muscle tension, massage therapy is utilized to fully loosen up the muscles and surrounding joints.
Unlike conventional massage therapy, our chiropractors and assistants utilize special massage and soft tissue techniques to help loosen up the muscles. Our chiropractors know the anatomy of the body well to understand that different muscle groups require different therapies and techniques to treat them. Our chiropractors will do a proper and thorough examination and do the necessary treatment on the affected muscles and joints.
Trigger Point Therapy
Trigger point therapy is also part of the soft tissue massage therapy used to supplement chiropractic adjustments. When there is a buildup of lactic acid in a particular muscle, it can form a ball-like knot inside that muscle. This causes muscle spasms and muscle strain, which are also referred to as trigger points. These trigger points need to be resolved to avoid further spasms and strain.
New Patient Special
Ask about our half-price new patient consultation.
Here's what's included:
A Full Comprehensive Initial Consultation
Physical Examination
Neurological Examination
Digitalized Postural Screening
Orthopaedic Examination
Postural Analysis
Referral for X-Ray or MRI (If clinically indicated)
Full Report of Findings
Get Started Today
Discover how fantastic you can feel with chiropractic massage therapy. Contact us today to schedule an appointment!
CONTACT US »

Massage Therapy Subang Jaya | 03-8011 2400